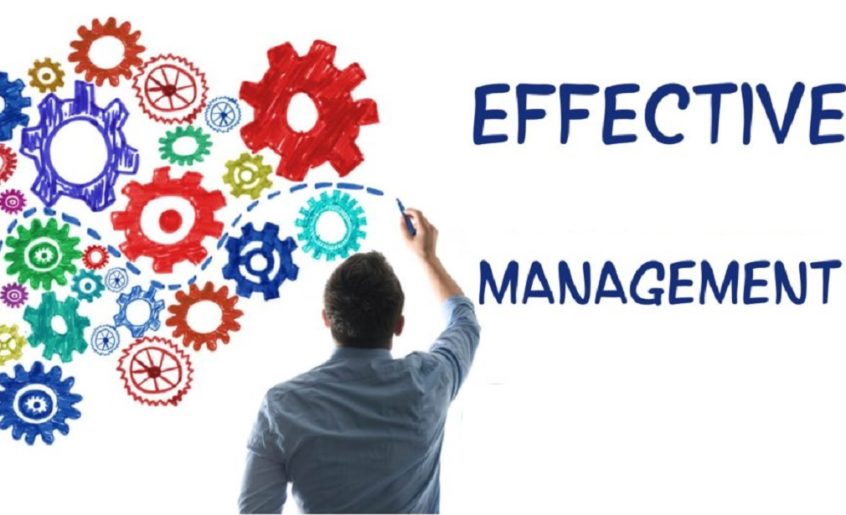 Effective management in business
An example of one company that should employ the simple structure organizational configuration. Effective management in business
A simple organizational structure is used by small businesses such as SMEs. This structure consists of a default operating system that allows centralized decision-making with the business owner. This structure does not have layered departments or formal operations. The simple organizational structure gives the owner the ability to control all activities. Every decision in the company is made with his approval since he or she is aware of every decision made. The structure is not complex, allowing the owner to oversee every aspect of his or her business. Employees do not delay in their responsibilities or hesitate orders because they come directly from the top-leader without departmental managers. The process of making a decision is quick with a simple structure because there are no layers of departments or management that need ideas, and requests need to climb before approval. The employer has a direct link with the employees, fostering a good relationship. Also, the employer can understand the need of the employees to improve their productivity because they often interact (Sinha, Singh, Thakkar, Shah, & Sharma, 2017).
Effective management in business
Are you looking for a writing agency to help you with your research paper, business assignment help, or homework solution? proficientwritershub.com consists of professional writers ready to help you.
An example of one company that uses the machine bureaucracy form of structure
Machine bureaucracy is a management structure with high levels of specialization. The top management makes a decision that is supposed to be executed by the lower-level employees. This structure should be used by large and established companies. One of the companies using this kind of management structure is Delta Airlines in the USA. This kind of structure works well with a traditional style of working, especially if the company does routine tasks. Machine bureaucracy has some advantages, such as specialized tasks performed by each employee. Every employee is well aware of what they are supposed to do. The structure forms a framework for operating the corporation or organization. The organization gains stability since everybody knows what they must do and who makes the decision (Sinha, Singh, Thakkar, Shah, & Sharma, 2017).
Effective management in business
Describe the kinds of organizations that should feature a professional bureaucracy form of structure. Give an example of one such organization.
An organization that performs several administrative functions should employ a professional bureaucracy structure of management. Also, a manufacturing company, schools, and HR agents should use this kind of structure. In these organizations, similar tasks or functions are done by several people due to increased workload. For example, the city hall uses this kind of structure to manage its operations. The structure has the operation of the business as a vital role, and it uses standardized skills to coordinate mechanisms. It uses both vertical and horizontal decentralization (Sinha, Singh, Thakkar, Shah, & Sharma, 2017).
Effective management in business
Describe the kinds of firms that should use the divisional form of structure. Provide an example.
Divisional structure is used to organize activities of the business based on market, products, geographical, and service groups. An example of an organization using the divisional structure is ABC International, after it passed $250 million in sales. This kind of structure places decision making close to the customers. It allows accountability since responsibilities are easier to assign for actions and results. It works well in a highly competitive environment where it gives the management the ability to quickly change the direction of the business in response to change in the market (Sinha, Singh, Thakkar, Shah, & Sharma, 2017).
Effective management in business
Describe the types of organizations that are best suited to the adhocracy form of structure. Provide an example.
Adhocracy is an organizational structure that tends to be very flexible, loosely tied, and able to change frequently. It helps an organization to recognize problems and solve them in a complex dynamic environment. The structure is less hierarchical to address urgent issues using trained experts in problem-solving. Innovative organizations are likely to use adhocracy structure in their business. For example, filmmaking and pharmaceutical companies are creative. These organizations use adhocracy to form creative teams from different areas of operation (Sinha, Singh, Thakkar, Shah, & Sharma, 2017).
proficientwritershub.com is one of the best writing agency worldwide with clients across the globe. Order your paper now.
Other writing agencies such as articulateprowriters.com are among the high rated website in offering research papers, dissertation, and assignment solutions.
Looking for a similar assignment? Our writers will offer you original work free from plagiarism. We follow the assignment instructions to the letter and always deliver on time. Be assured of a quality paper that will raise your grade. Order now and Get a 15% Discount! Use Coupon Code "Newclient"

https://proficientwritershub.com/wp-content/uploads/2022/01/onlinelogomaker-012722-1716-5353-2000-transparent-300x61.png
0
0
Florence
https://proficientwritershub.com/wp-content/uploads/2022/01/onlinelogomaker-012722-1716-5353-2000-transparent-300x61.png
Florence
2022-09-07 06:21:21
2022-09-07 06:33:01
Effective management in business